Prince Emmanuel Junior who is famously known by his stage name Prinx Emmanuel, is a Nigerian gospel singer, songwriter, music producer, and sound engineer. He was born on the 9th of September and is a native of Abia State, Nigeria. His rise to fame has been tremendously shaped the gospel afro music culture in Nigeria.
After he came out with a refix of a Congolese Song Kumama Papa, Emmanuel has been a trending sensation and that was a big hit for his career.
Education
Prinx Emmanuel studied Marketing at the University of Port Harcourt, where he graduated with a BSc in Marketing. He graduated in April 2021. He was already known as a music lover right from an early age. As a matter of fact, he would write songs and play around with his musical instrument. His study right from his secondary education didn't hinder him from focusing on his music.
READ MORE: Helen Ibe Biography, Age, Songs and More
Where is Prinx Emmanuel From?
Prinx is from Abia State, Nigeria but presently lives in Port Harcourt, Nigeria.
Career
He was born into a family of six and just like many other singers, he ventured into music at a very young age. He learnt how to play several musical instruments and is currently a skilled multi-instrumentalist and his genre of music spans from High-life, Soul, Reggae, gospel, to Rap songs. He has a unique pattern of music, so different as he electrocutes and makes the audience vibrate to the rhythm of the song.
It was in 2016, that he released his first hit song titled 'Brother Nwachukwu', and right from that time he has been continuously putting out great sounds. Prinx came into the limelight and became very famous in 2022 when he released the song 'Kumama Papa (TikTok Refix)' originally sang by Grace Lokwa.
The song became an trend one for social media users especially on Tiktok. His version of kuMama Papa went viral on Tiktok as users used the song to make videos that showed their growth over the years, videos were made with a compilation of old/throwback photos, and current ones. Aside from being a singer-songwriter, producer, and multi-instrumentalist, Prinx is also a sound engineer who mixes and masters songs.
READ ALSO: Biography of Ebuka Songs
DiscographyAlbums/EPs
ThisIsPrinx
Prinx Emmanuel Songs
Kumama Papa (Tiktok refix version) (ft. Grace Lokwa)
Iyo
Who Goes That Man
Amarachi
SAPATAH
Man Down
Street prayer (Brynykole & Prinx Emmanuel)
God No Go Shame Us
Alright
20-20 (Jigidem)
Leave Me Make I Shout (Atonye Douglas & Prinx Emmanuel)
Alert
Hallelujah
My Pikin
Brother Nwachukwu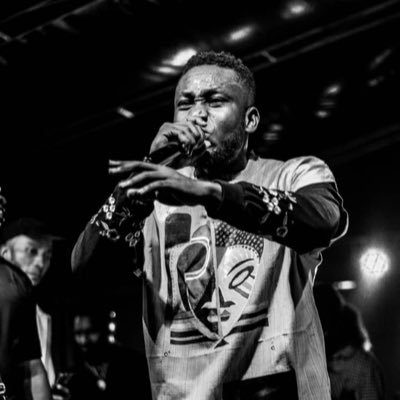 Awards
Prinx Emmanuel won the Global Merit Award as the best artist of the year 2023.
Social Media Handles
You can follow him via the usernames given below;
Net Worth
The Net Worth of Prinx Emmanuel is not yet known publicly but he makes his money from music and music production. As one of the most sort-after gospel artists, we can brag that he makes a lot of money serving God.
Relationship: Is Prinx Emmanuel in a relationship?
As at the time of writing, he has not disclosed his relationship status to the public. But, as soon as we get any trusted information about that, we will let you know.
The Elixir nation
Meet his team The Elixir nation
@__ekenedirichukwu (pianist)
@olumatij (Basist)
@priye.epelle (drummer)
Singers
@iam_obakam
@tasia__golden
@bilivmusic1
@meuojesus_baby
@official_yhwh
@_micah_kelvin
READ MORE: Is Sinach still alive? Find out where she is now
Dandizzy joins Prinx Emmanuel to deliver a very emotional freestyle how God lifted him Reverb 3.0
Prinx Emmanuel speaks about his early life in a recent interview
Growing up as the first child in a family of 6 children in a typical Nigerian home was all good. I came from a very simple family. My parents loved us so much and ensured they do all they could to provide for us all. At age 10, we lost our father and from that moment, life dealt with us severely. But i thank God that I was able to go through secondary school and tertiary institution – University of Port Harcourt, by fending for myself.   
At what point did you realize music was for you? Or is it something you have always been doing?
Well, as for me, I got to know about music when I was 8 years old. Not even the vocal aspect of music. At 11 years, I started playing drums in church till I was about 13. Later on, at about 17 years, my friend who is a pianist was invited to the studio to learn how to produce music and he reached out to me to come along. I was excited because I had never been to the studio. I got to the studio and I really liked what I saw.
As a church drummer, it was pretty easy for me to fit in because I was always around singers, instrumentalists. Then i figured out that I could be a music producer if I pay close attention. From the very start, it wasn't really about singing for me. I never thought of singing or rapping; although I knew I have good song writing abilities. I even used to write lines and give them to my friend. Then, I started learning how to produce music and I started producing other people's music.
When did you pick up singing?
A close friend of mine reached out to me, after I have produced quiet a number of songs. He kept persisting that I release my own songs, knowing how good I was. He even suggested I record my own songs and use them to perfect my production skills. So, I started recording. I would produce a beat and record to see if a song could fit into what I have done and then from there I started making my own music. Even after I started making my own music, putting it out there was a big problem until 2015. 
What were you afraid of?
My style of music was a bit too complex, and so, I was afraid of not being accepted by the gospel music audience, because at that time in Port Harcourt, there was a particular style of music that was already trending. If you do that type of music, people will easily blend with you.
In my mind, I have a style of music to bring to you but 'are you guys ready to take it?'  This will also be very funny to you. I was afraid of transitioning. People knew me as a drummer in Port Harcourt at the time. So, to just come out one day and claim I am a singer, I was afraid of what people were going to say. 
My church people, work people, I was just worried about a lot of things that would happen around me. People will say I was playing drums and then switched to singing, asking if I can't stick to one. You know the jack of all trade, master of none kind of talk. That was just it.
What is your driving force while singing on stage and how do you keep your audience attentive?
One thing I love about myself is my choice of hilarious and very catchy lines in my music. It is just something natural for me. I will credit that to the place I grew up from, it was a ghetto area. We had this lingua and the way we talk about things is usually funny. So, it is easy for me to put down some very catchy lines. Nigerian churches are very sensitive when it comes to some types of music.
They need to be clear about what you are saying to get their attention. In my music, I make sure that my lines are very easy to understand and relate with; because I'm rapping most of the time and I don't want you to be lost. I would do a little acapella rap with the piano so that you can get what I am saying on stage and understand. I try to explain the music; I try to explain what I mean.
There are always biblical references to every song I make so that when I go upstage and you give me the microphone to explain a song, I would explain it normally and it won't look like we are just using our heads to write the songs.
Which of your tracks would you say brought you to the limelight?
'God no go Shame us'. Guess what? That is the song I didn't like. It took me 7 months after recording to release it.
Which artists have you worked with?
I have worked with a lot of artists, including those who don't do gospel music: Preye Odede, Ada Ehi, Buchi, Moses Bliss, Kaydee Numbere, Dandizzy, Erigga etc
What do you hope to achieve through your music?
I intend to successfully pass on the message of truth which is the gospel. To do that, you need to first pay attention to yourself because most people only listen to influential people. So, I want to be influential and I think entertainment is capable of taking one to that point of high influence.
How many albums do you have so far?
I don't have an album yet but I have an EP titled, 'This is Prinx'.
Are you signed to any record label?
No, I am not. I am an independent artist. I do not want to be involved in 'clauses upon clauses' that would affect my course.
Who are your mentors?
I do not have mentors. I have people whose music influences my music. When I listen to them, they influence the way I record. You can hear bits of their style in my music. The likes of MI, Vector and Marley Music. Marley Music is an American musician who was a great influence to my music. The way I perform on stage is also greatly influenced by Dr Tim Godfrey.
Apart from music, what else do you do?
Everything about me is music. I am a recording artist, I produce other people's music, I write music for people and I direct. However, I have a laundry business that is almost ready to be unveiled. I have always wanted to have one. It is taking some time because I am making it into a company, not just a laundry shop. Soon after we launch, we will move into an automated dry-cleaning service.
What do you do for fun?
Gaming and Football
A word of advice for young artists like yourself out there
My mum will say experience is the best teacher but it shouldn't necessarily be your own experience. There is a pattern that we have seen over the years. You see a young artist that comes out, very talented and doing well for himself. Before you know it, he starts taking drugs and smoking. He does it; it becomes a part of him. He does it for so long that he really needs rehabilitation. I want to advise my fellow young musicians out there not to do drugs. It may look as though it is fun but it is not going to end well. Don't do drugs.